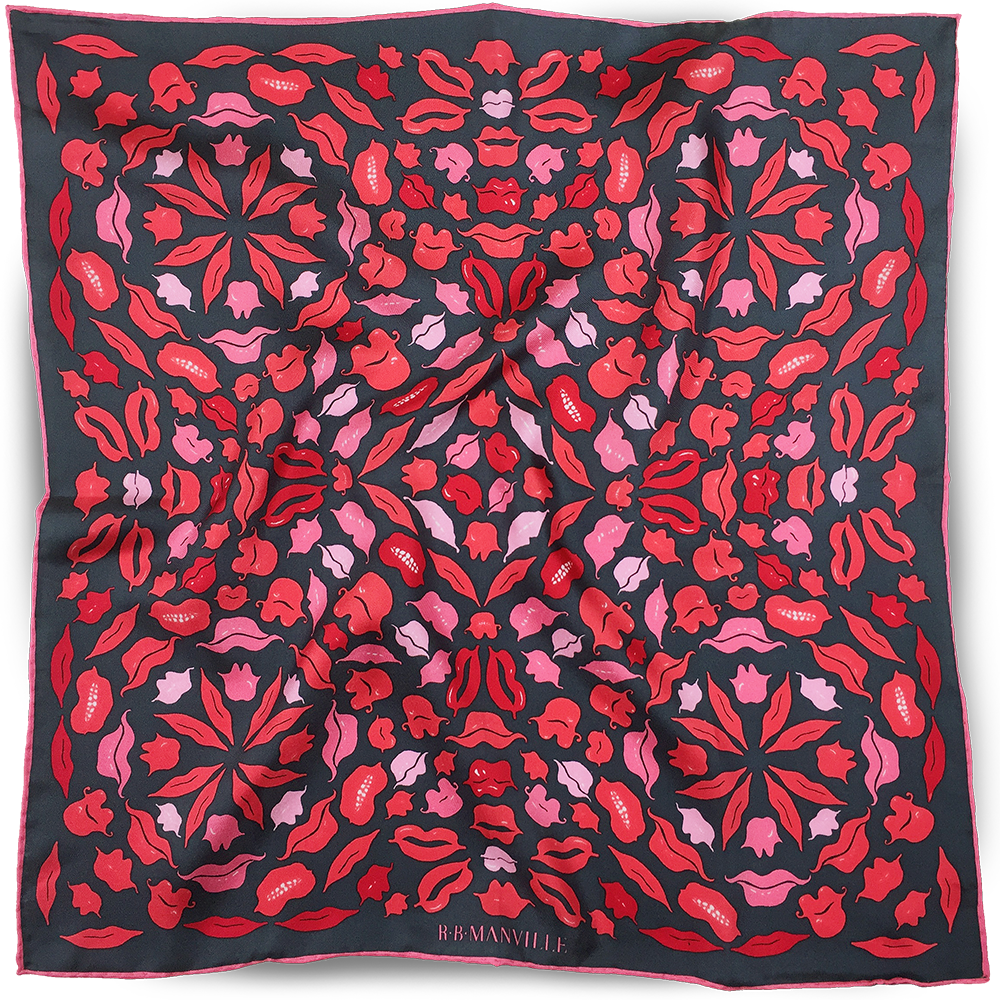 LIPS
POCKET SQUARE
DIMENSIONS:
17" X 17"
43 X 43CM
A bold touch of red is the ultimate show of confidence in this pocket square. A little pink gives it charm. A little lip... irresistible.
Together; an undeniably powerful statement.
• 100% Mulberry Silk
• Hand Screen-Printed
• Hand-Rolled Edges
PACKAGING:
Pocket squares are wrapped in our signature pochette featuring suggested folding techniques inside. Any order of up to 4 squares will be packaged in one pochette. We are happy to package each square in its own pochette upon your request. Just let us know in the order notes at bottom of the your shopping cart.
STYLE NO:
20011

COLOR:
Dark Grey GROUND