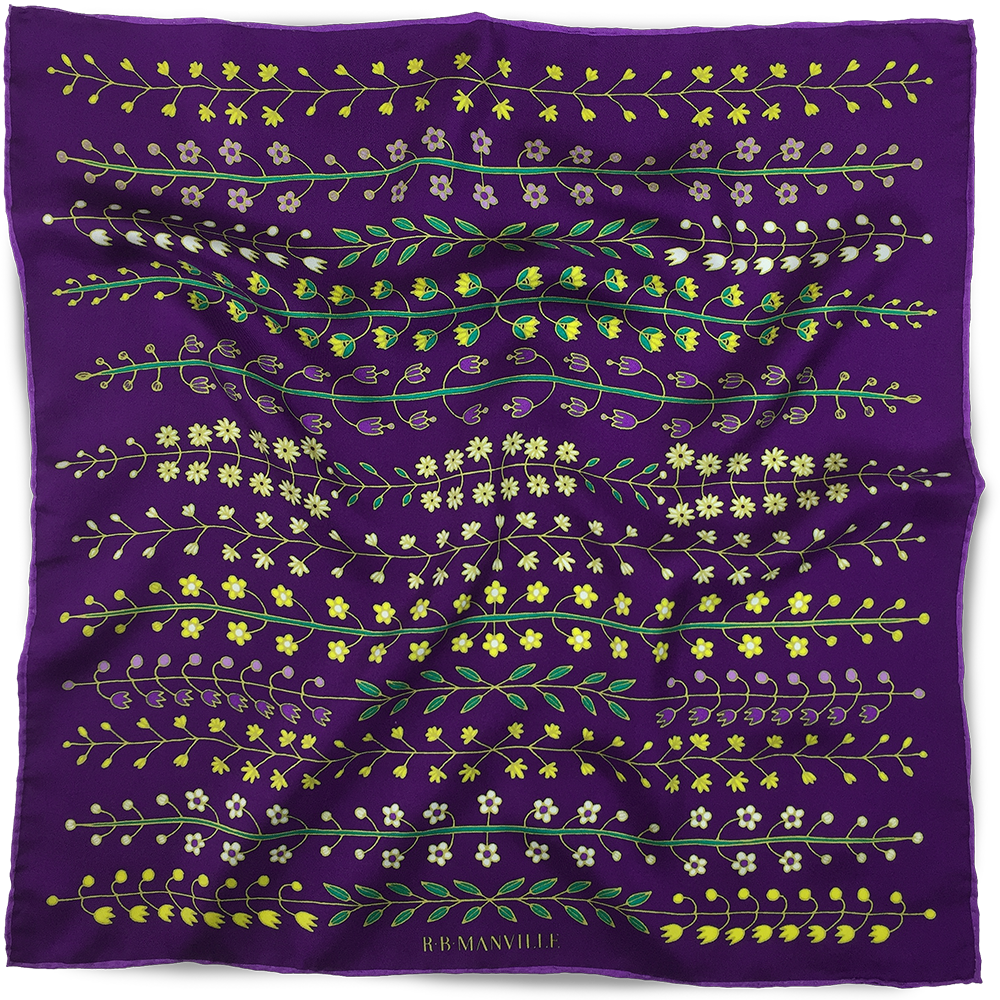 RACEME
POCKET SQUARE
DIMENSIONS:
17" X 17"
43 X 43CM
Both delicate and graphically strong, this pocket square is a truly modern and original floral. Named for the botanical term referring to small stemmed flowers attached at equal distances along a central stem.
• 100% Mulberry Silk
• Hand Screen-Printed
• Hand-Rolled Edges
PACKAGING:
Pocket squares are wrapped in our signature pochette featuring suggested folding techniques inside. Any order of up to 4 squares will be packaged in one pochette. We are happy to package each square in its own pochette upon your request. Just let us know in the order notes at bottom of the your shopping cart.
STYLE NO:
20008

COLOR:
Dark Purple GROUND